Boogie, Hei Wah CHAN   陳俙樺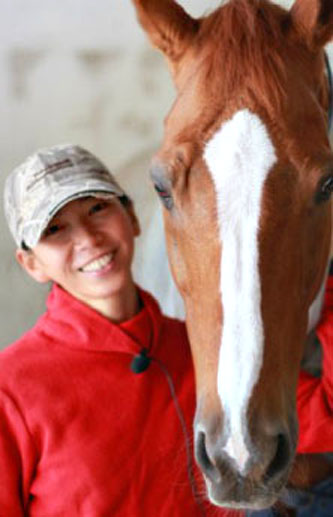 Boogie, Hei Wah CHAN begun her journey with horses in 1994. Her passion in seeking a fulfilling mutual learning experience with horses and perfection in horsemanship never ends. She pursues in the path of Classical Dressage with devotion, and is enlightened by mentors locally and masters abroad like Domanic Morgan (UK), Colonel Albrecht Von Ziegner and Wolfgang Gaertner(Germany), Wolfgang M. Niggli and Christine Stuckelberger (Switzerland).
Her participation in 2007 Good Luck Beijing Test Event, 2008 Beijing Olympic Equestrian Event as the Official Commentator in Dressage and 2010 Asian Game as the Commentator in Dressage, Eventing and Show Jumping for Cable TV has given her a rare opportunity to introduce the art of riding and share her insight to the general public. For riders who want to enjoy riding and improve their skills, from the basics in quality riding to advanced training in dressage, Boogie is open to share her precious skills learnt from the many great masters and her teachers of all times, namely HORSES.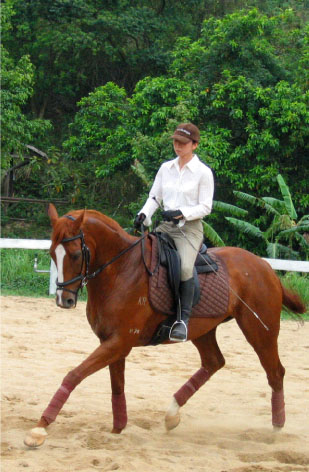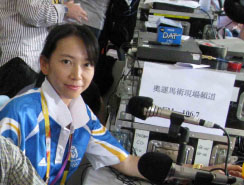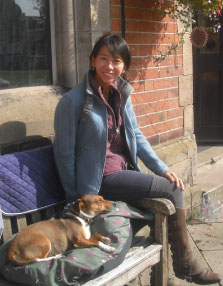 陳俙樺自1994年起習騎,馬術運動是她追求與馬匹互相學習及成長,和力臻完美馬術的旅程。這份對傳统馬術 (Classical Dressage) 的熱愛推動她十多年來努力不懈地鍛煉馬術,更驅使她遠赴海外多地,追隨馬術大師學藝。她的啟蒙名師包括 Domanic Morgan (英國)、 Colonel Albrecht Von Ziegner和 Wolfgang Gaertner (德國)、Wolfgang M. Niggli和 Christine Stuckelberger (瑞士)。
2007好運北京、2008 奧運馬術及2010亞運期間,陳俙樺分別獲邀擔任盛裝舞步、三項賽及場地障礙賽項目的現場及有線電視評論員,以專業見解深入淺出地向普羅大眾介紹馬術觀賞,令賽事不致曲高和寡。她希望藉教學,能進一步將累積多年眾多本地及海外良師所傳授的寶貴心得,和有志追求優質騎術訓練的學員分享,並幫助騎手從馬匹身上學習策騎;她深信馬匹是騎手的最佳導師,即使是初學者,也能享受策騎的樂趣 !
UK overseas training trip
news pdf files from riders